Fashion Trend to Love – Spring Stripes!
This spring, stripes are everywhere. From the classic French black and white tees, to bright striped dresses and tops, to cute, flowy pants. Just like gingham, they are one of my absolute favorite spring trends. They look crisp and fresh, even when the weather warms up. They're timeless, practical, classic, and easily wearable. And how many things can we say that about?
This romper is absolutely darling~ I'm pretty sure I need to find a striped romper! Source.
Of course, stripes always look at home near the sea! Via Atlantic-Pacific.
Via Andy Torres.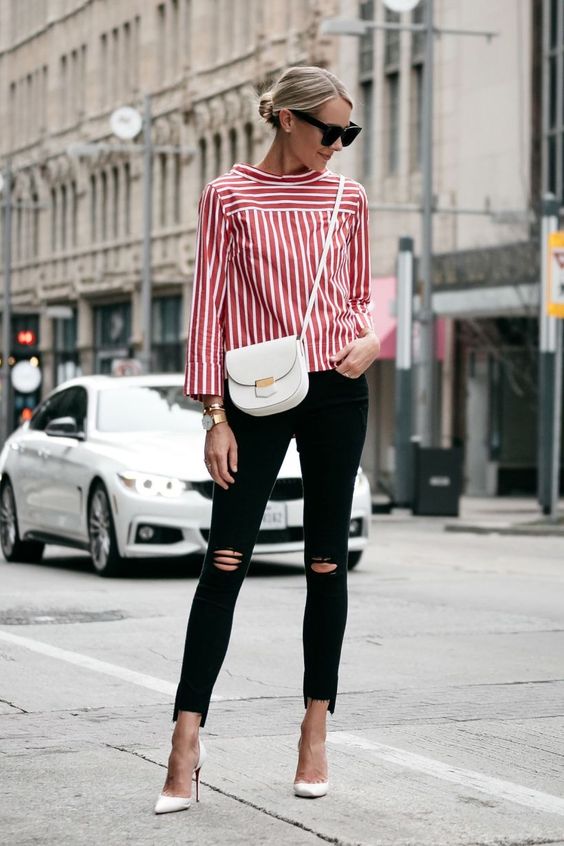 Love this top! Via Fashion Jackson.
The quintessential French iteration – denim, classic striped tee, and a scarf. Via Fashion Me Now.
Love the ease of this blouse. Via Lovely Pepa.
Via Jess Ann Kirby.
So chic! Via Gary Pepper.
Love the contrasting stripes in this adorable dress! Via Damsel in Dior.
Via J.Crew.
I've bought a few striped pieces already, and I have a couple more in some shopping carts! What I love is that when I buy striped clothing, it lasts for years. Because stripes are so timeless, they simply don't go out of style. A win-win in my book!
Shop the Post!


*please note affiliate links have been included*
Sheila
xo