In today's post we're talking about our Top Ten Posts of 2020. Some were expected, but others were a bit of a surprise! Take a peek at what the top posts of the year were and see if you agree!
I absolutely love the beginning of the year and that feeling of a fresh start! And after the year we've had, I think a lot of us are feeling that now more than ever. New Year, new habits, new goals. I love to make lists of home projects and goals for the year, as well as personal resolutions, too.
And here on the blog, it's helpful to take a look at last year as well, to identify trends and see what you all liked best. By reviewing the stats, I get an idea of what you're most interested in and what you might want more of.
Also, it's just plain fun because sometimes they really surprise me! 😉
So without further ado, here are my Top Ten Posts of 2020. If you are new here or a recent subscriber, this is a great chance for you to see some of the posts you might have missed. Or, for re-reading something you previously liked and saving or pinning the ideas for later! You can get to any of the full posts by clicking on the title.
Top Ten Posts of 2020
In this post I shared my favorite formula for a simple yet elegant bed, as well as my favorite sheets, linens, pillows, and more.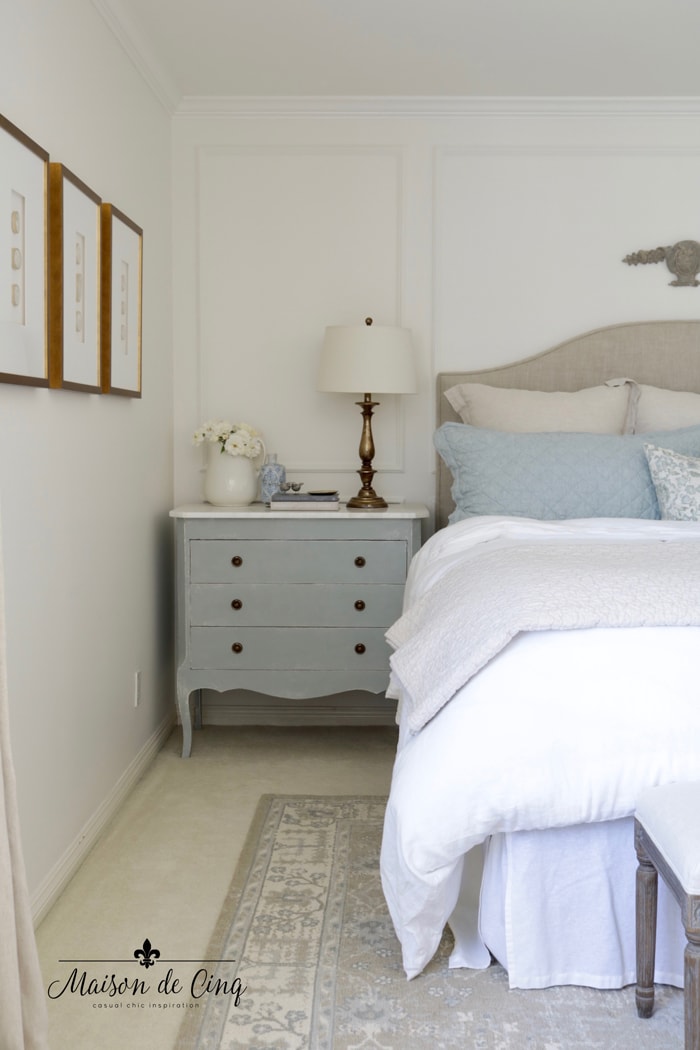 This post was one of my personal favorites! This was actually something some readers had requested, and I'm glad so glad you liked it and found it helpful.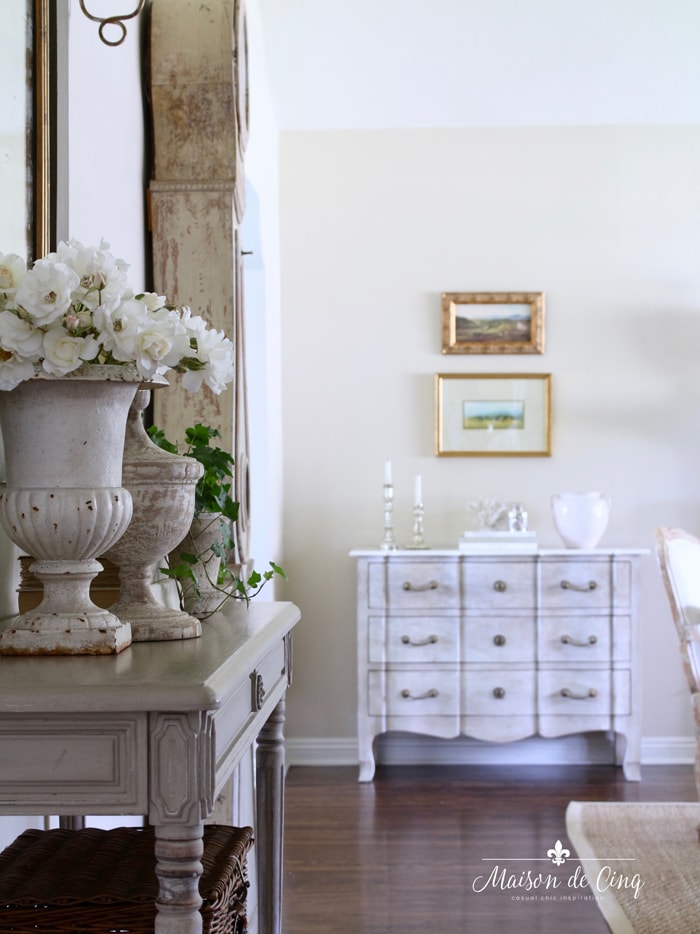 The post all about why we chose our home is another personal favorite! I've never shared all the before and afters of our original home renovation and had wanted to for a long time. It was even scary for me to see what it looked like when we bought it, haha!
Texture is something I've talked about a lot here on the blog. In fact, it's probably the single most important thing to a space. Here I shared my top 5 essential textures in decorating.
One of my Christmas decorating posts invariably makes it into the top ten every year, and this year was no exception! My family room was inspired by a Scandinavian or European Christmas style. Decorated simply, it featured neutral colors and lots of greenery.
Back in January of 2020, I shared this winter decorating post full of ideas on how to cozy up your home during the long, cold days of winter.
My French farmhouse finds at Walmart was such a well-received post the year before, I thought I'd challenge myself to find more fabulous finds at another reasonably priced, popular store – and they didn't disappoint!
I've had a lot of questions over the years about where I find my French antiques and vintage pieces, and in this post I shared sources and tips for finding them – without breaking the bank!
Now this post all about styling a bar cart was quite a surprise, and it was the second most popular post of the year!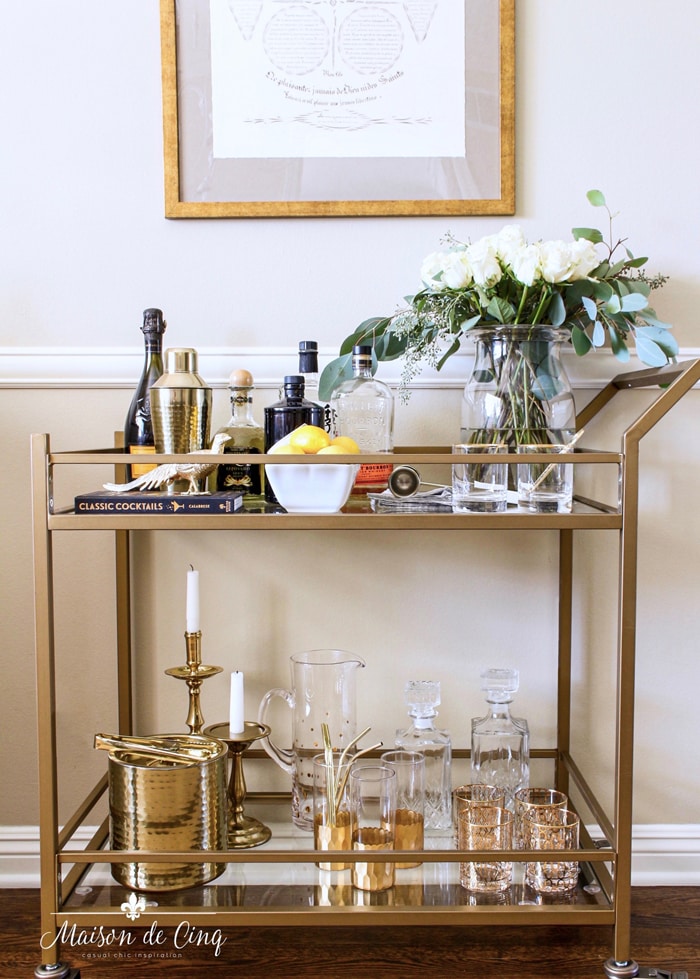 And drumroll please….
This creation of a diamond patterned vine on the front of our home was something I wanted to do for years and I'm so glad I finally did! I can't think of many things that give you as much charm and interest for so little time and money!
And that's the Top Ten Posts of 2020! It's been really fun to see what you all loved the most this year. I never cease to appreciate the fact that so many of you choose to spend your time here, and that you find inspiration here is so rewarding. And on that note, I always want to provide you with more inspiration and ideas so please let me know what you want to see more (or less) of! Feel free to tell me in the comments below, or shoot me an email.
And on a personal note, I know this year has been challenging for all of us on so many levels. I don't think anyone has gone untouched by sadness and despair, and even worse for way too many.
But I do want to say that this space has really been a light during a trying year. I've so enjoyed hearing from so many of you! You've written to me, commented, asked advice, and given compliments more than in any year before and I'm so grateful.
And thank you all for making this job of mine possible. You've lifted me up and made me feel like this little blog makes a difference. It may only be decor, but making your home comfortable, and cozy, and safe, is such a basic need. And maybe even more so this year.
Home, and all that it encompasses, is my passion and I'm thankful every day that I've found a little corner of the internet where I can express my creativity and inspire others. So thank you. You all make it possible, and so worthwhile.
Happy New Year!
Sheila
xo