Today's post is all about vintage baskets! I have always been a fan of baskets. In fact, when I was in 7th grade I was allowed to "decorate" my room all by myself for the first time, and I chose to hang different sized baskets on the wall over my bed. I don't quite know where I got the idea, but I do remember loving it! I still love baskets, though now I try to buy vintage baskets whenever I can. There is something so charming about them! They have age and patina that the new ones don't. And the ones with writing, or buckles or straps? Be still my heart!
And what better way to add texture to a space than with baskets? They are not only stylish, but functional, too. And they can be used in a myriad of ways. To corral small items on a table, to hold blankets or pillows, to decorate shelves, or house collections. And of course, they can be used for their intended purpose as well, and that is to store things. I've come to love the fact that baskets add style while also taking away mess and clutter. I mean, it's a definite win-win for me!
I love this small vintage basket with the little leather straps. Here I've used it in the living room, but now most of the time it lives in the family room and holds all the (million!) remotes we have.
Love this gorgeous entry table with those vintage baskets underneath! By Brooke Giannetti.
This might be the most charming photo of a basket I've ever seen! I'm pretty sure my 7th grade self would approve! Design by Leah Bailey.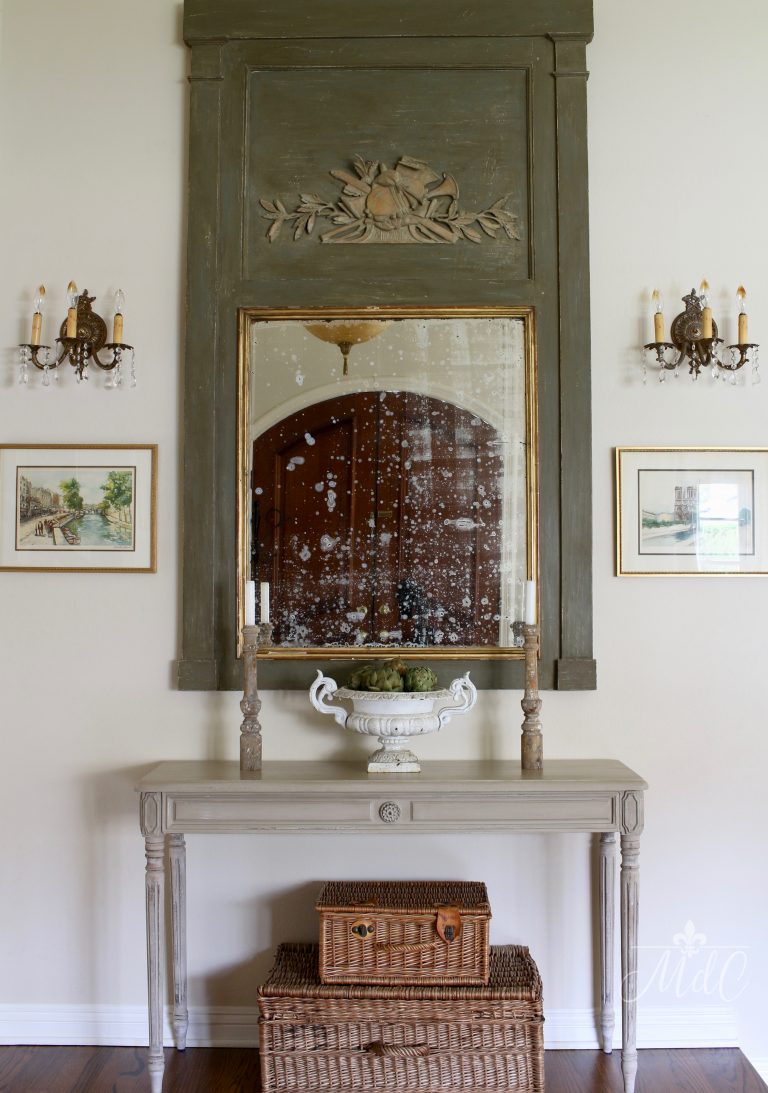 Two of my vintage baskets under the console table in my entryway. I love that the casual and distressed quality of the baskets makes the Trumeau mirror a little less dressy.
By Heather Bullard.
Design by Suzanne Kasler, via Ballard Designs.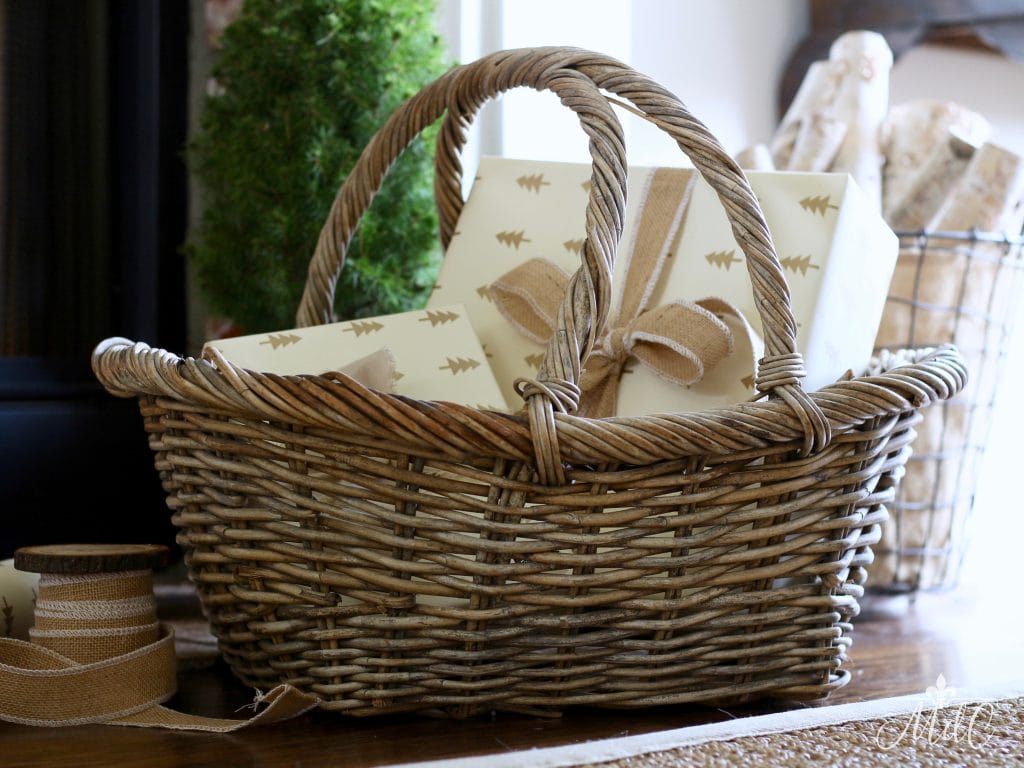 Last Christmas I used this handled vintage basket to hold some gifts on the hearth. I love the color and shape of this one!
Love this basket! Any old one with writing on it gets me every time! By Brooke Giannetti.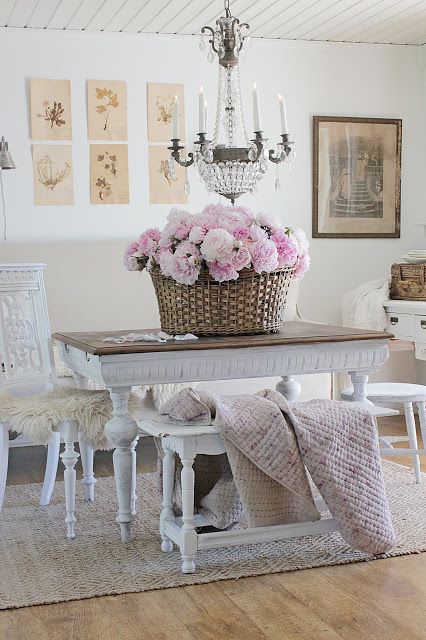 So pretty! Love a basket used as a vase. By Vibeke Design blog.
I just adore a plant in a basket! This one probably isn't vintage, but it's great anyway. Via Country Living.
And on that note, if you can't find what you want in vintage baskets, then I say buy the reproduction or one that at least attempts to look old. Baskets, whether they are authentically antique or simply copies, are still a wonderful addition to any space. And many of the big chains like Pottery Barn do really lovely baskets that can pass for vintage and still add lots of texture and character to the room. And, if you really want to speed up the process, you can always leave them outside for awhile and they'll look "vintage" in no time!
Shop the Post!


Happy Friday!
Sheila
xo
*please note that some affiliate links are included for your convenience*