It's a Blue Christmas! 15 Stunning Blue Christmas Decor Ideas
Today we're sharing lots of blue Christmas decor ideas! These 15 homes are all stunningly decorated and will inspire you to try blue in your Christmas decor, too!
It's amazing how a few new things, an added style, or just a new color can make it all feel so much fresher!
I know blue is very popular at Christmas, but to be honest, until recently I wasn't really a fan. But for some reason, that all changed a couple of years ago. It started to really speak to me and I've loved it ever since! I love that it creates such a soft and serene feel in any space, and the French blue looks especially gorgeous with all the greenery of the season!
I've found so much gorgeous inspiration that I decided to share it with you. So here are 15 of what I think are some of the most gorgeous blue Christmas decor ideas out there!
This is an image that I've loved for a long time – it's one of the few "blue Christmas" images that I immediately fell in love with! Design by Lisa Luby Ryan via Veranda.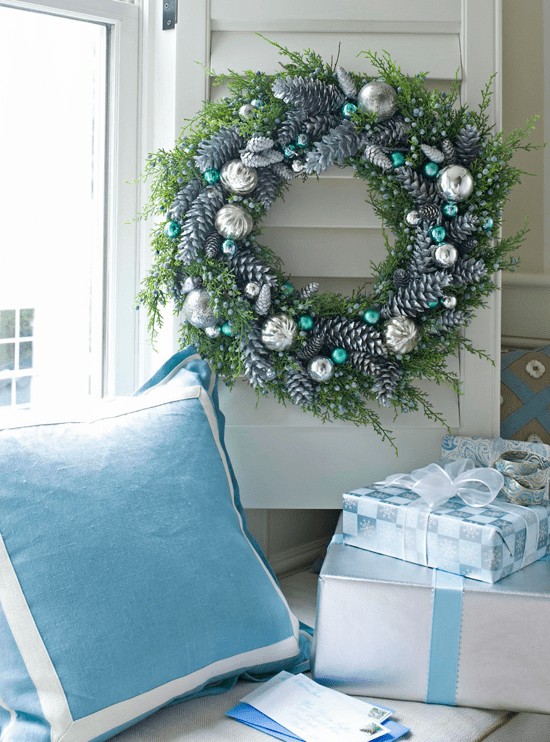 Via Traditional Home.
Another gorgeous blue Christmas tree via Wisteria.
LOVE this so much! The blue ornaments look so gorgeous in the vintage dough bowl. Via Edith & Evelyn Vintage.
Via Dreamy Whites.
Pretty simplicity via Tidbits.
Via The Lily Pad Cottage.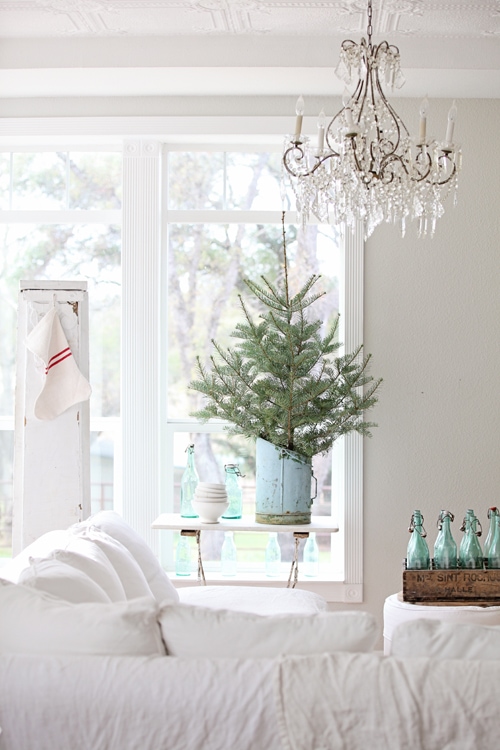 My friend Maria does the most amazing Christmas vignettes! via Dreamy Whites.
And of course, Tiffany & Co. always has a blue tree 😉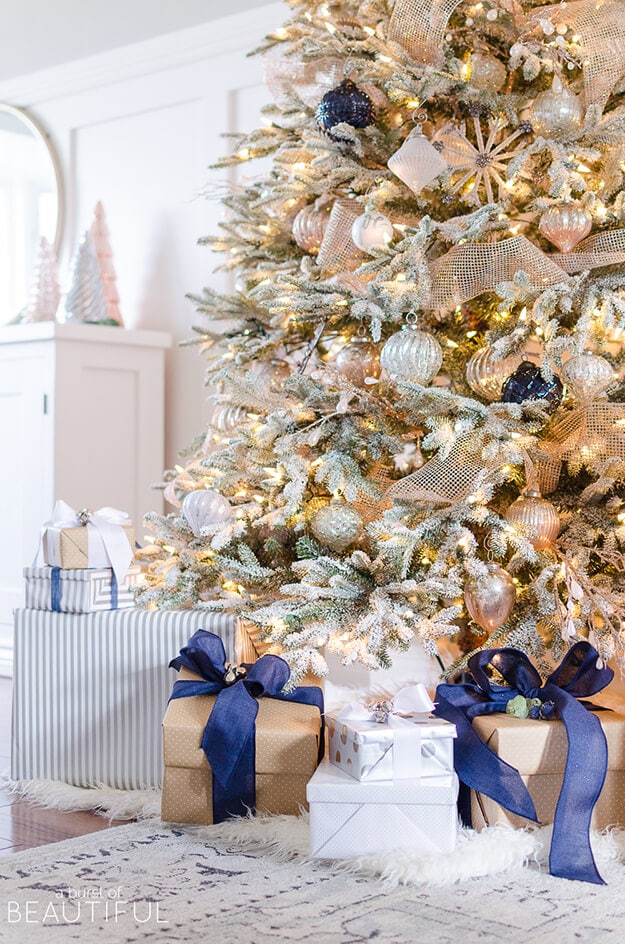 Via A Burst of Beautiful.
Absolutely adore the wreaths with the little blue bows, via Sand & Sisal.
You know I love anything in a cloche! Via Citrine Living.
Via Miss Mustard Seed.
If you want to see what I ended up doing when I added some blue a couple of years ago, go check out my Romantic French Blue Christmas.
I'm thinking I'm more partial to the pale French blues versus the navy, but they are all beautiful! What do you think? Do you like these blue Christmas decor ideas, or are you more of a traditionalist?
Sheila
xo
If you enjoyed this post, be sure to check out more Christmas inspiration and decorating ideas below!