15 Gorgeous Laundry Room & Mudroom Ideas
Looking for ways to make your utilitarian spaces beautiful? Today we're sharing 15 gorgeous laundry room and mudroom ideas that will inspire!
I haven't shared any kind of inspiration post with you all in awhile, so today I thought I would! And for me, almost nothing inspires me more than those utilitarian spaces – the laundry room and the mud room. Not only are they some of the hardest working spaces in a home, but these days, they can be so beautiful!
Maybe it's because I don't have either, but I love them. Yep, you heard that right. Most houses don't have mudrooms, but ours doesn't even have a proper laundry room. Our laundry area is in the garage, and while it's perfectly serviceable, it's far from inspiring! (And it's soo cold!) I'm hoping that we'll have at least a laundry room in our next house. And even better if we have one large enough to act as a mudroom, too!
I'm always dreaming, planning, and looking for inspiration. So I thought I'd share my favorite laundry room and mudroom ideas in case you wanted to get inspired, too!
THIS POST MAY INCLUDE AFFILIATE LINKS. CLICK HERE FOR MY FULL DISCLOSURE POLICY.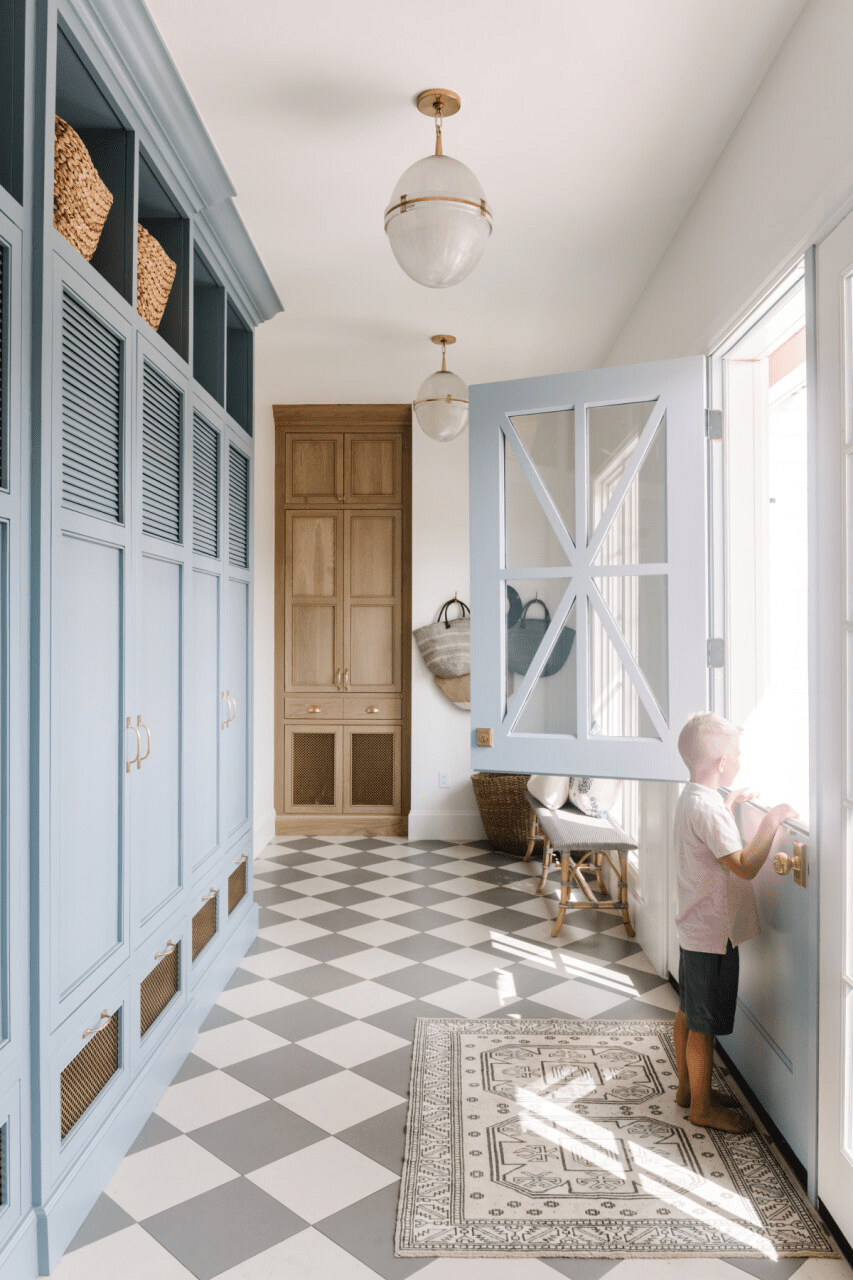 I mean does it get any cuter than this?! Love the flooring and that Dutch door! Design by Caitlin Creer Interiors.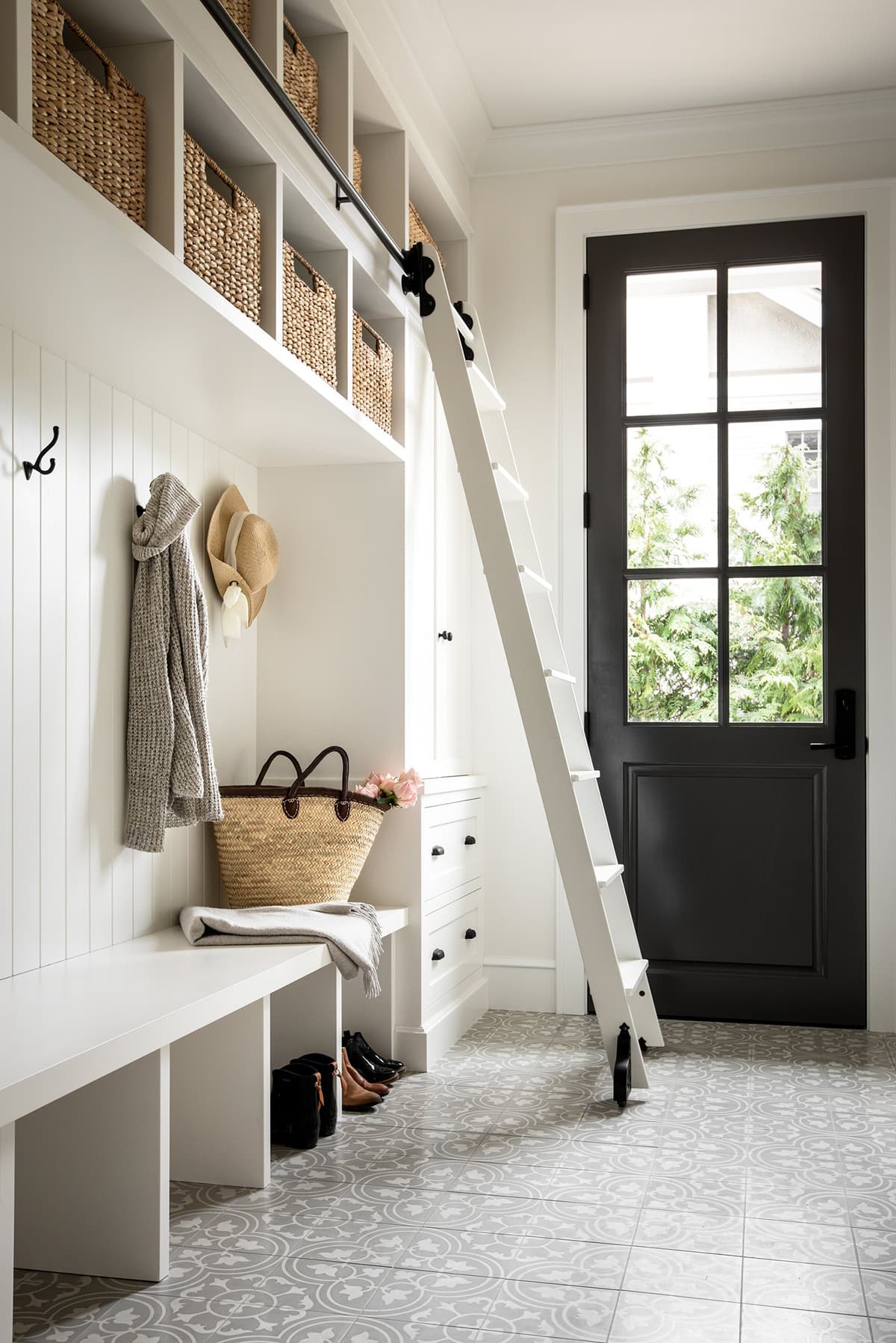 Love, love, love the ladder and the cute black door. Design by Jenny Martin Design.
Beautiful (and they have my same lantern!) Design by Bria Hammel Interiors.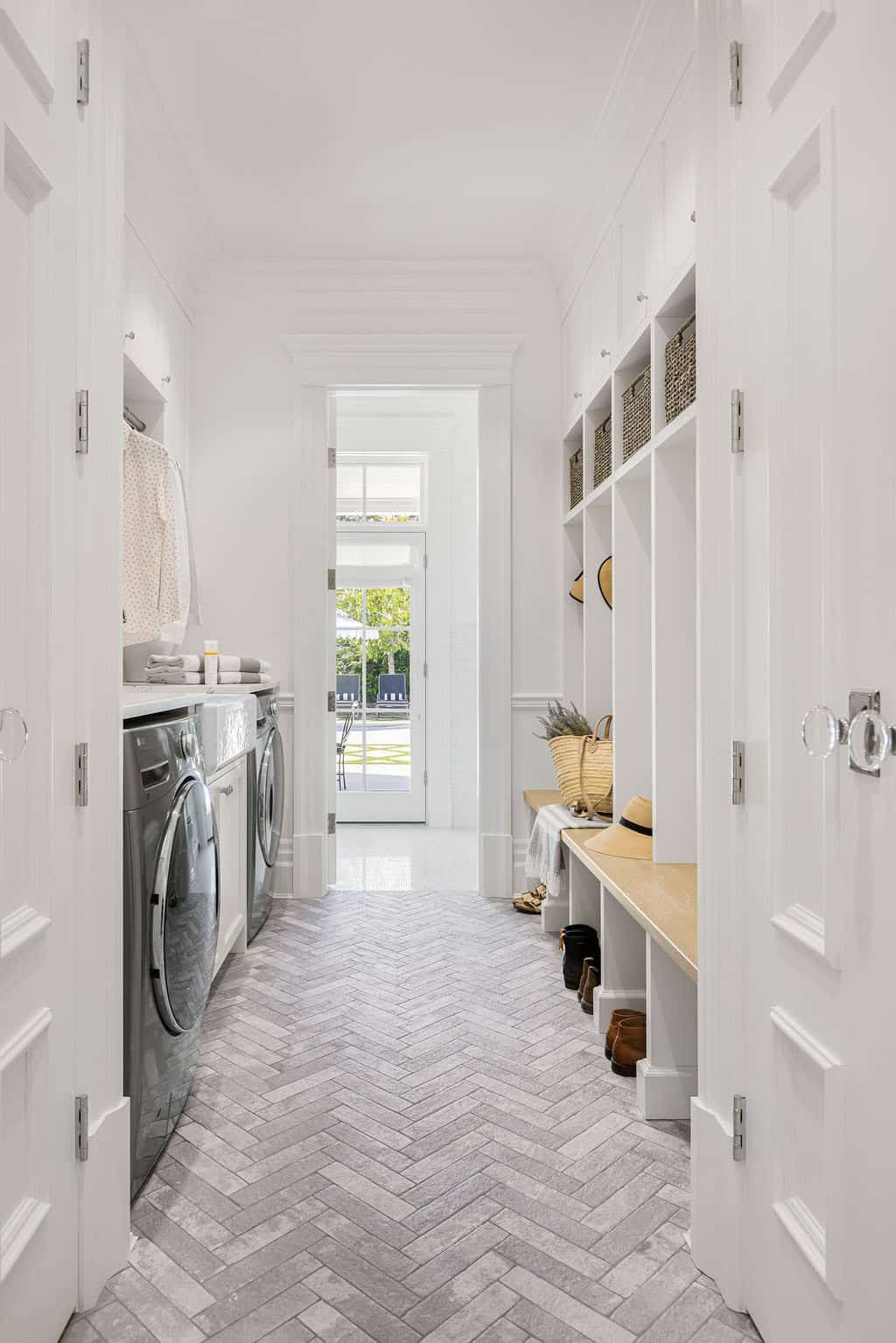 Lots and lots of storage here (plus, that floor!) Design by Jenny Martin Design.
A personal favorite. I adore the aged brick and the rustic European style. Via Jenny Connor Studio.
One of my favorite mudroom ideas – a dog-washing station! Design by Melinda Hawkes.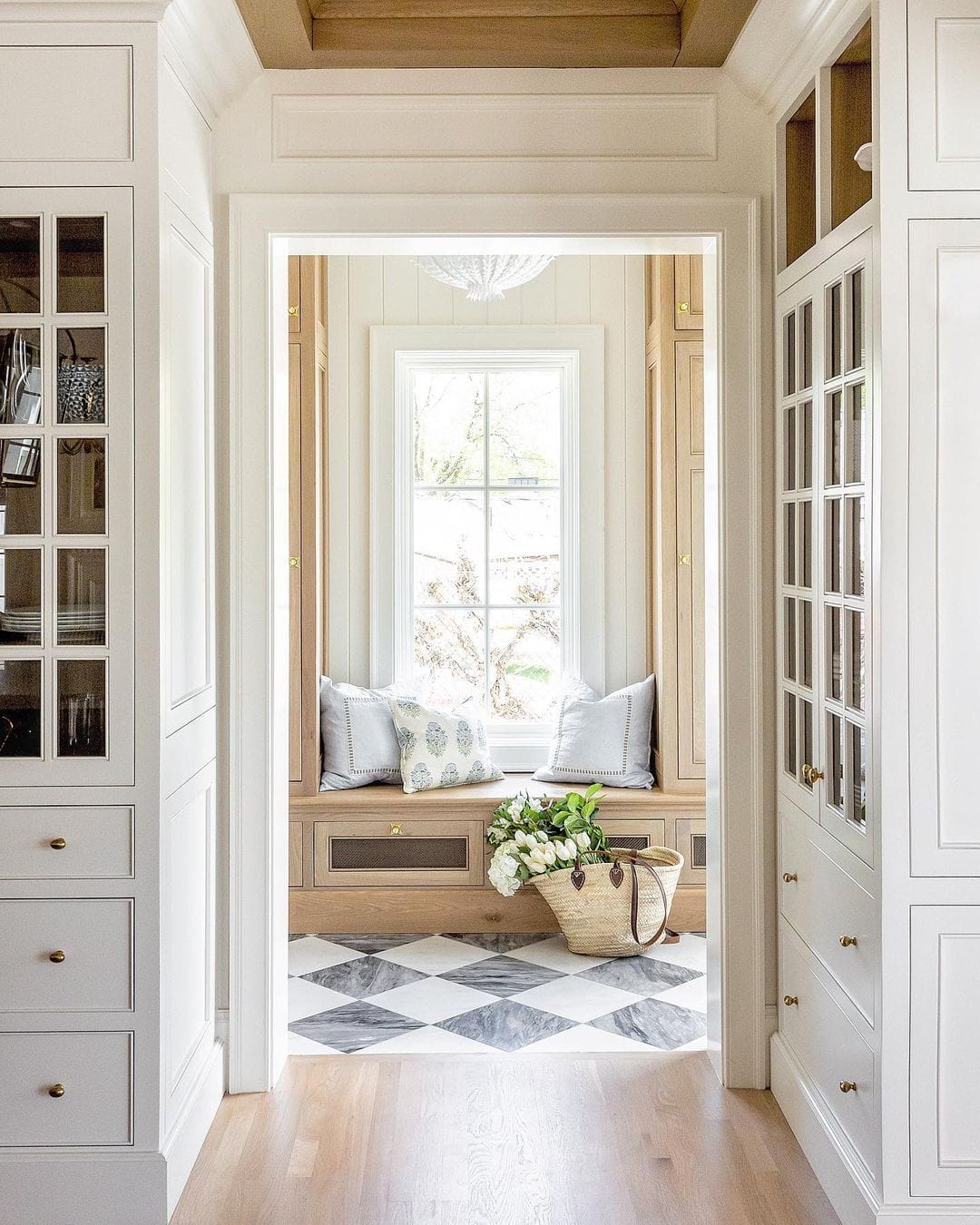 Just a peek of this one isn't enough – it looks soo good (love those checkerboard floors!) Design by The Fox Group.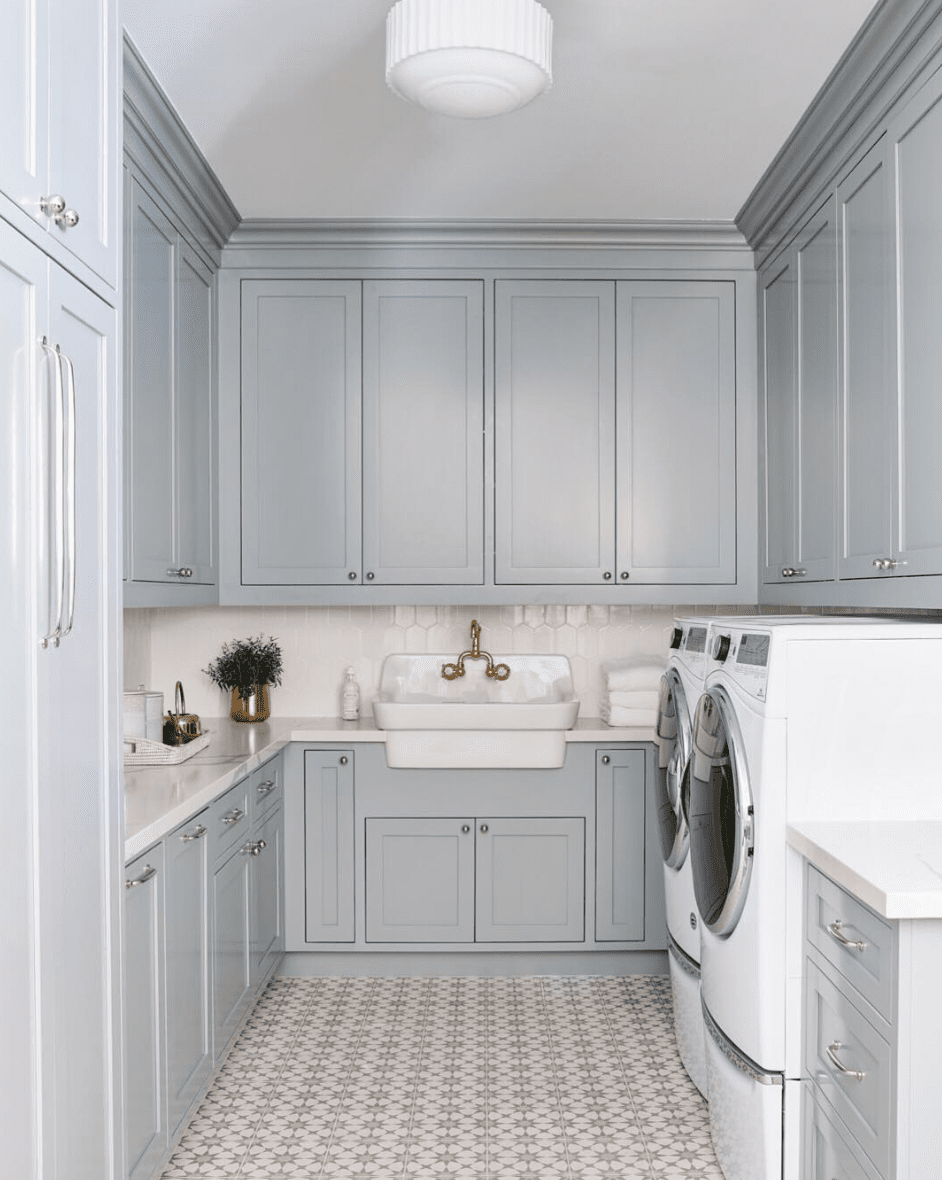 Love this beautiful laundry room – the cabinet color is so pretty. Design by Lexi Westergard.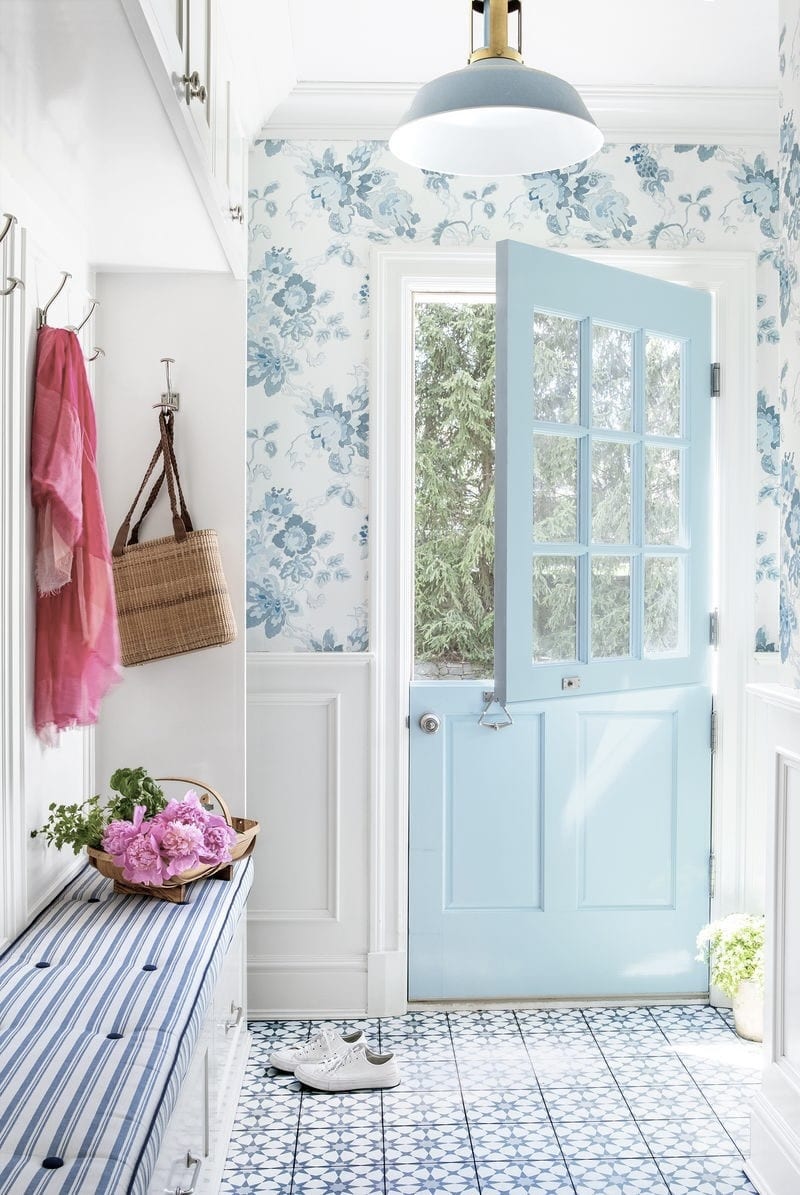 Or how about this pretty blue space? Love the idea of wallpaper! Via Good Housekeeping.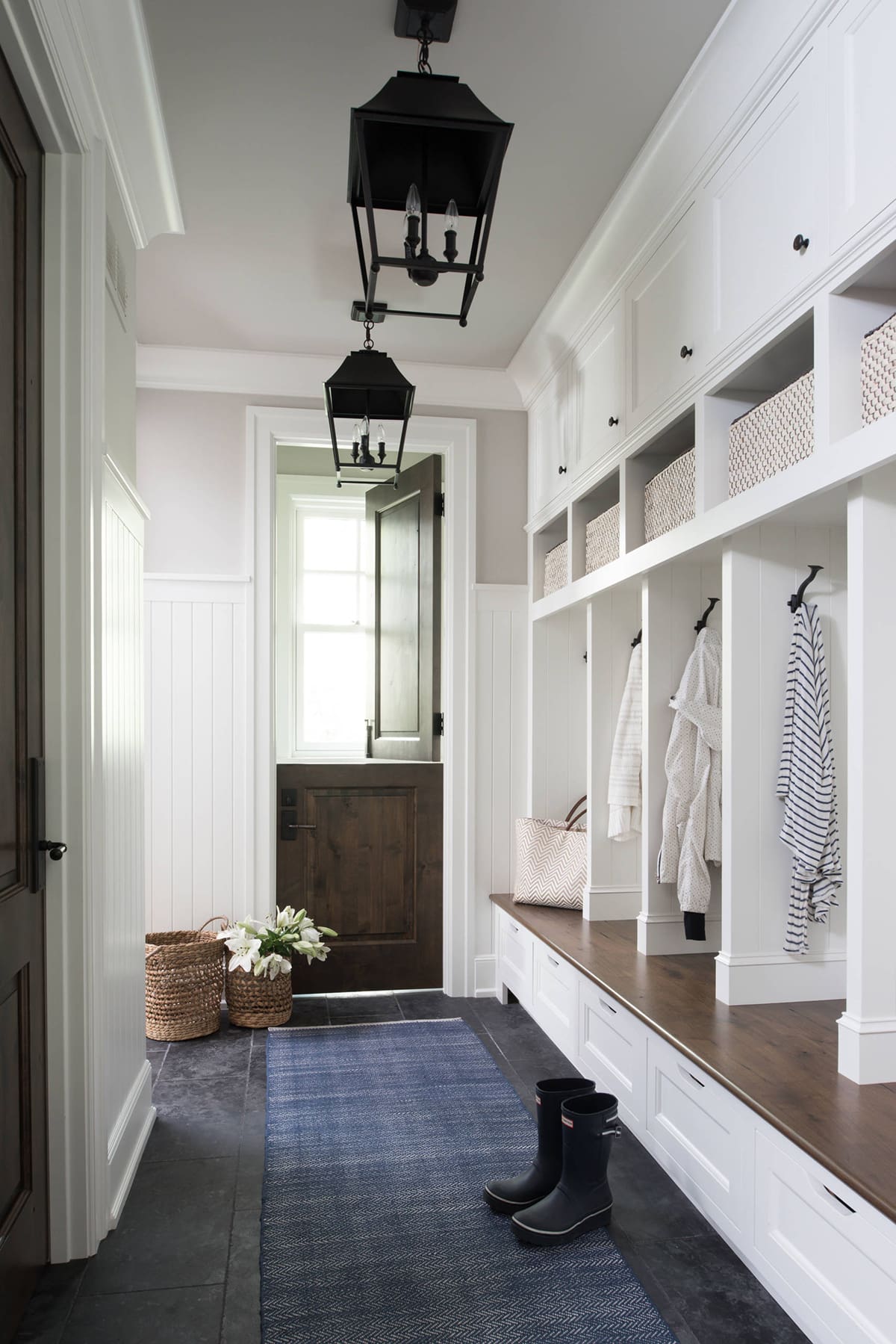 Love the locker spaces and the slate floor. Design by Hendel Homes.
And this gorgeous French farmhouse version is by my friend Angelina of Petite Haus.
I adore the idea of an antique bench and the mushroom paint color is a winner! Via Country Living.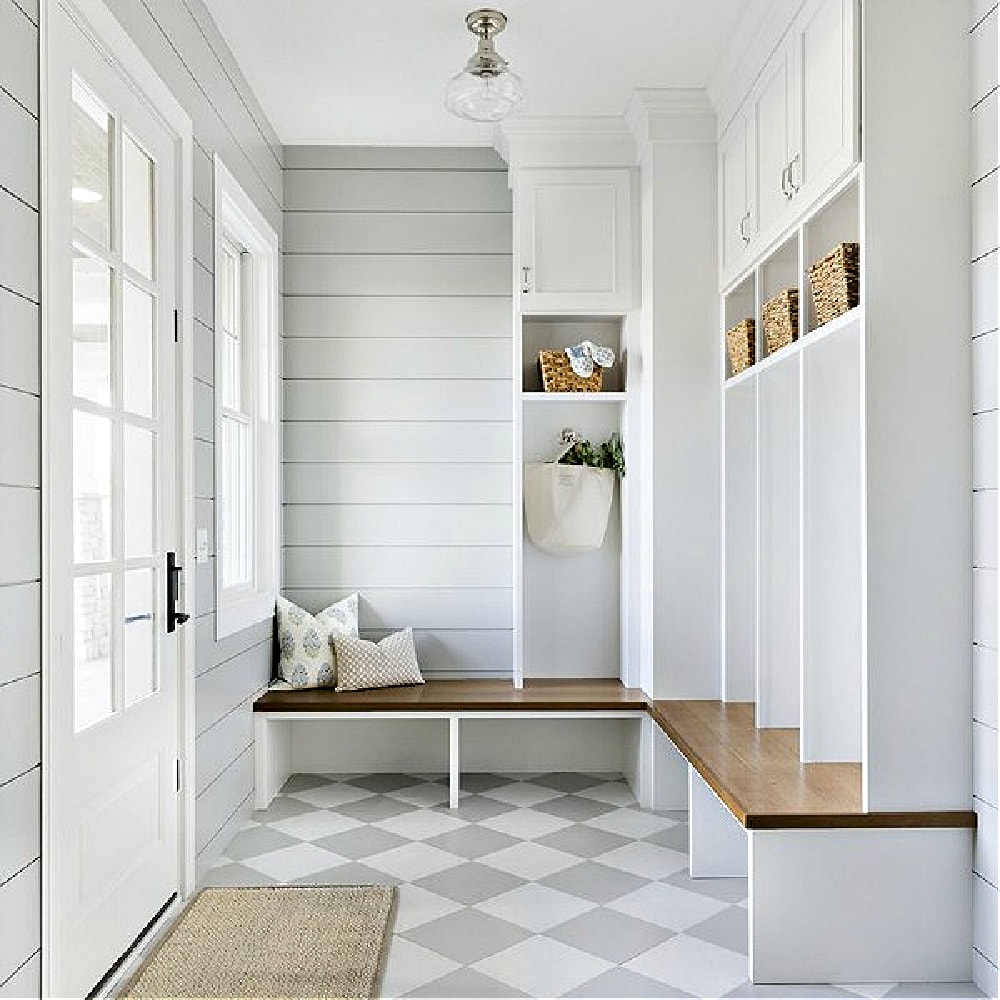 And this one by Bria Hammel has farmhouse touches like shiplap.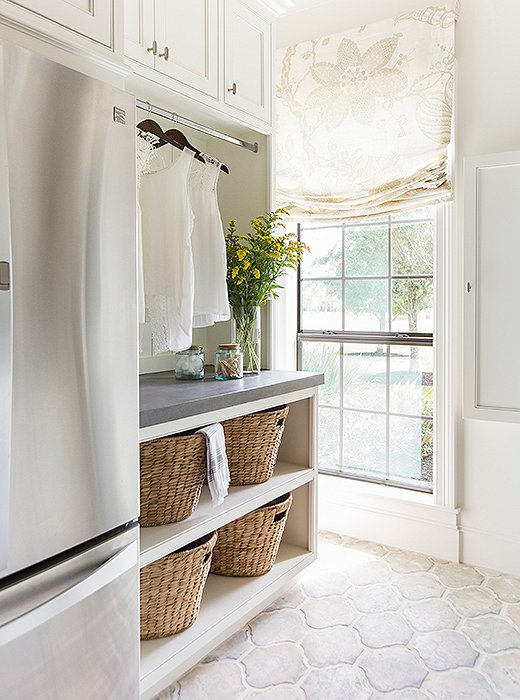 Loving the flooring and the adorable window covering in this space. Design by Marie Flanigan via One Kings Lane.
And this one is so big and so amazing, it warranted two photos! Design by Huestis Tucker Architects.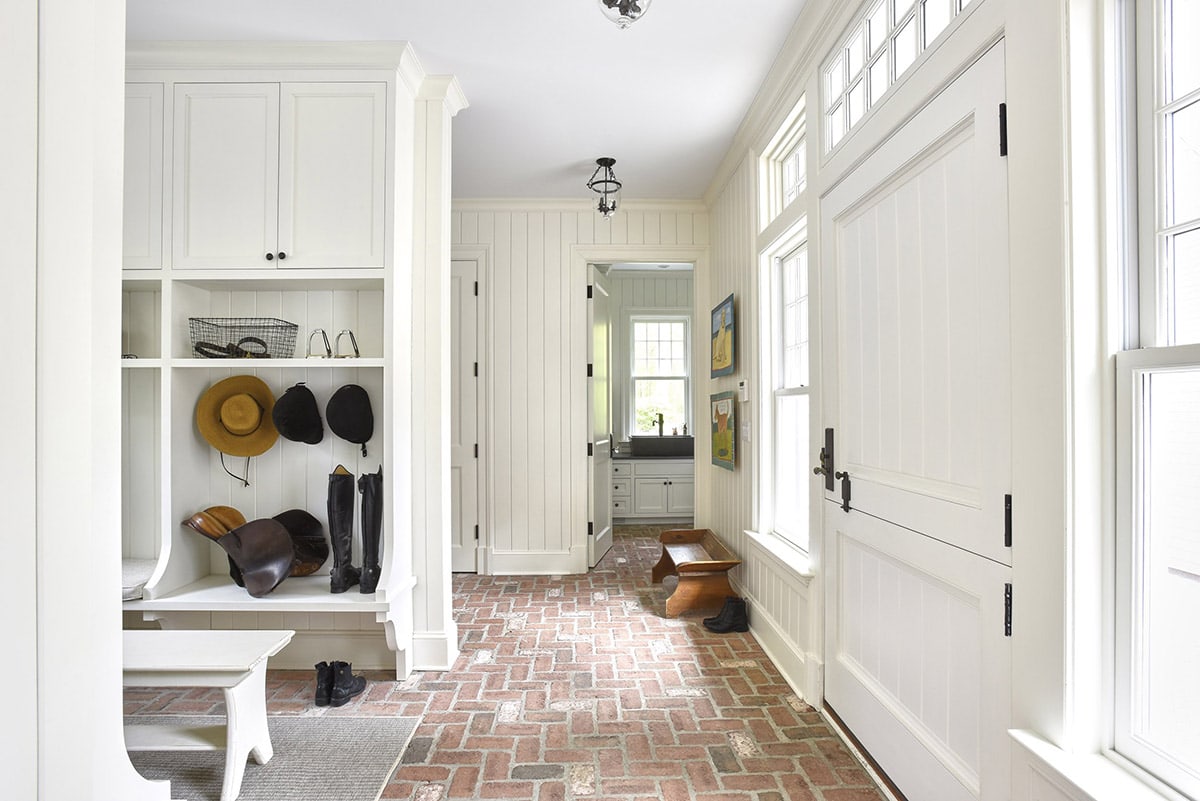 All of these mudroom ideas are stunning, and they definitely combine style and function. I hope you find them as inspiring as I do!
And if you're looking for some cute decor, I'm sharing some favorites below!
Shop Laundry/Mudroom Decor

Sheila
xo
If you enjoyed this post, be sure to check out more decorating and design inspiration below: