Happy New Year friends! Are you a person who makes New Year's resolutions, or looks back over the year as a whole? I do love the idea of taking a look at the past year ~ an inventory of sorts ~ both personally and professionally. Not just to make resolutions (though I do that, too), but also to see what worked and what didn't here at Maison de Cinq. When it comes to the blog, I have the advantage of being able to look at analytics and see what you all liked best. And to be honest, my Top Ten Posts always surprise me – at least a little!
As has been the case before, my top ten posts of 2019 have some expected results, but also some I wasn't expecting (for instance, you really like organizing! 😉 ) One thing I'd love to hear from you all is what you want to see here on the blog. If you could take the time to leave a comment, it would be super helpful to me when planning content going forward. I want what I publish to be helpful, or inspiring, or both! And by hearing from you directly, I'll be able to give you more of what you really want.
So without further ado, here are my Top Ten Posts of 2019! If you are new here or a recent subscriber, this is a great chance for you to see some of the posts you might have missed! You can get to any of the full posts by clicking on the title.
Top Ten Posts of 2019!
My seasonal posts always seem to end up in the top ten somewhere, and this summer living room tour landed in the tenth most popular spot for the year. I must admit, I'm still totally crushing on blue and white so this is a personal favorite!
Another seasonal post, and this one is all about fall. I decorated in a decidedly softer version of the season, featuring soft browns, blush and faded rust, which I loved. Looks like you did, too!
We waited years and years to finally do a refresh on our very dated bedroom. This French-farmhouse inspired reveal ended up being everything I'd hoped it would be. Headboard still to come, haha!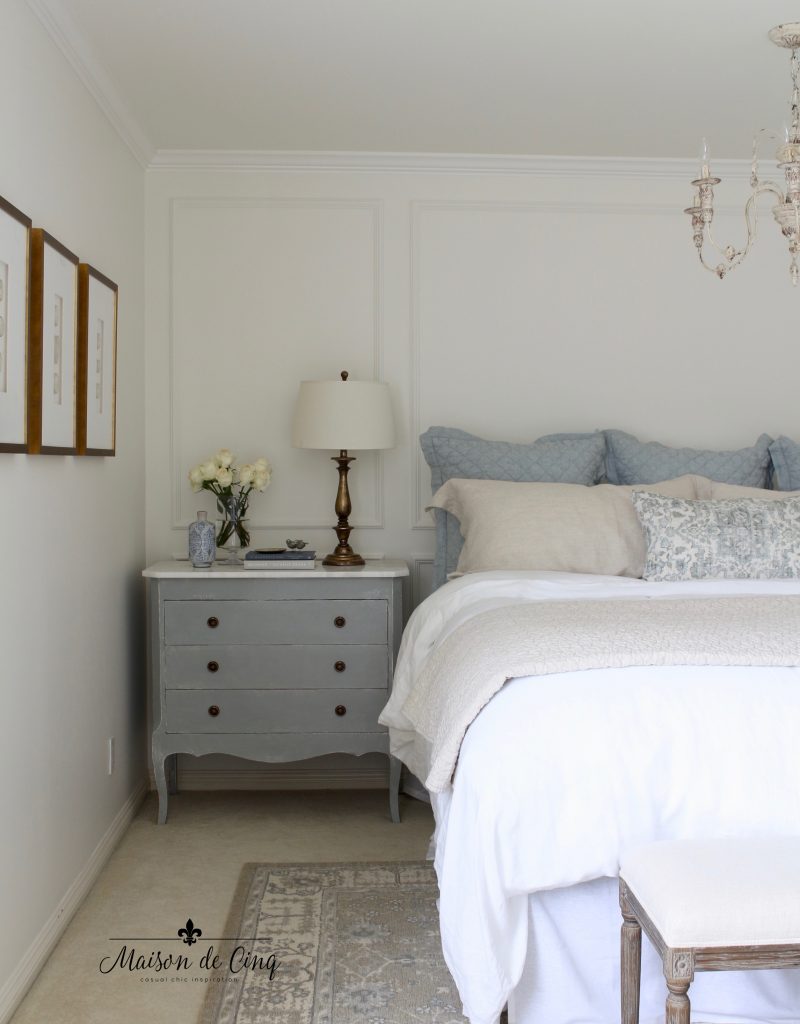 Well, this is one of those surprises. This post was actually written in 2018 – and landed in the fourth most popular spot in last year's top ten posts! It's wonderful that it's still resonating. And, I finally did find a table so I'm going to be not only updating this post with the result, but also dedicating a post to the new table! 😉
One thing I can always count on is at least one of my Christmas tours making the top ten posts list, and this year is no exception. My Christmas decor took on a slightly different look this year with the addition of soft French blue, and it seems you liked it, too! 😉
I shared some of my absolute favorite rustic French country style chandeliers in this post, and it landed at the 5th most popular post spot for the year!
I'm always striving to find great French-inspired items for you at great prices, and this post all about the fabulous things you can find at Walmart (yes, Walmart!) really resonated!
I had a feeling you all would respond to this post, and you did! I love reading about other designers and/or bloggers experiences with different paint colors, especially when it's an honest review. And apparently, you do too!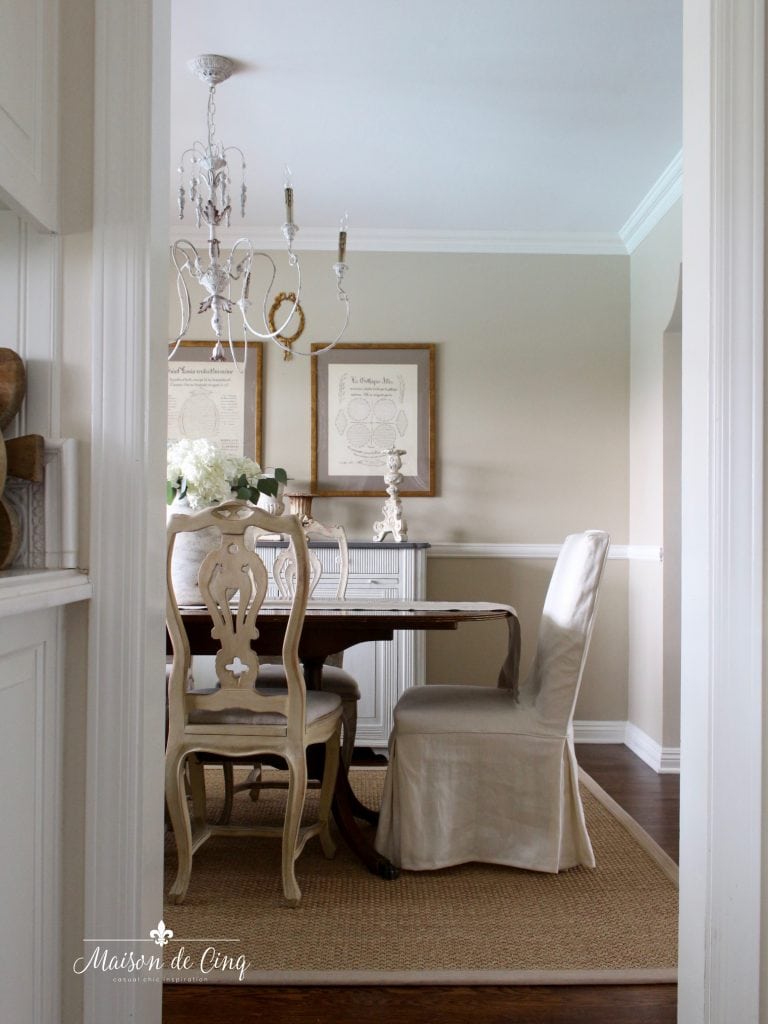 I must admit, this one was quite a surprise for me! I always expect a Christmas or summer or spring decor post to make the cut, but winter?! I was shocked that so many of you wanted tips on this! But this is what I love about looking at the analytics! Now I'm planning on talking about this again next week, with some additional tips and tricks.
And drumroll please….. the top post for the whole year was….
Wow, this post literally blew every other one out of the water! Not only did it take the number one spot, but if you take away all the seasonal decorating posts, it was almost double the traffic of any other post! I'm not sure if it's because everyone really is obsessed with organizing, or if it's because it also had a video included, but either way, plan on seeing a few more organizing/storage posts for 2020!
For me, it's been a difficult year on a personal level, with a lot of sadness, death, and disease in friends and those close to me. However, Maison de Cinq has really been a light during a trying year. I've so enjoyed hearing from so many of you this year ~ I really have the best readers!
You've lifted me up and made me feel like this little blog makes a difference. It may only be decor, but making your home comfortable, and cozy, and safe, is such a basic need. And as a mother to three, something that is very important to me. Home, and all that it encompasses, is my passion and I'm thankful every day that I've found a little corner of the internet where I can express my creativity and inspire others. So thank you. You all make it possible, and so worthwhile.
And Happy New Year~ I wish you all the very best in 2020!
Sheila
xo